When you find out about anything that might impact your health your first thought might be to remain silent but what if telling someone, even if it is just one person, could help save their life. Initially, I did not want to tell anyone because I was afraid to hear what people would say. I am a true believer in speaking life over myself and I did not want other people to project their fears on me. I tend to get defensive so I didn't want to hear any negative reactions because I knew that I needed to be strong to fight this. As far as the culture that I come from we typically don't tell the public about something so personal. Most of the time we don't tell anyone about our struggles. We put on a smile and try to hold the weight of the world on our shoulders. Imagine balancing a cancer diagnosis, the pandemic, work, family matters, and everything else you could think. I decided that I was not going to do that because I admit I am not that strong. At the beginning of my treatment process, I needed support and still need help to this day through this journey.
Finding out I had fibroids
Several years before being diagnosed with breast cancer I had another health issue that affects many women. At the age of 26, I discovered that I had fibroids. Like most women, I found out the hard way that fibroids cause heavy bleeding and anemia. I had never heard of this but once I found out I quickly learned that my aunt had had them when she was in her 30s and had to have a hysterectomy. I was a little younger than her so I didn't want to go that route so I decided to have a myomectomy which is a bikini cut incision to remove the fibroids and keep the uterus. I had read that several women have done this surgery and were fine. I remember after having this happen to me that I would tell my friends and women that I knew about fibroids.
Almost 7 years later I found out the fibroids had returned with a vengeance and that I was going to have to have surgery yet again. This time was going to be different because the first time I had surgery at Cook County, which was a free hospital. Since I was a full-time grad student, I didn't have any insurance and my surgery. This time I did my research. I wanted a doctor that cared about women's health and specialized in fibroids. I decided to meet with her in person before deciding to have surgery. It was the best decision because she made me feel heard and seen.
Being diagnosed with breast cancer
So when I was diagnosed with breast cancer, I decided to speak up about what I was going through so that I could help other women as well as help myself. I knew that if I told people it would help me to not be afraid of what I was about to embark on. I also knew that if I spoke up about it, I would have more opportunities to receive help from family, friends, and other women who have gone through it.
Breast cancer is much different than fibroids because it effects so many things including your family, abilty to work, fertility, physical and mental health. You literally need a team to help you navigate through it. It was not easy for me because I had a full-time job at the time so I had to take off days unexpectedly and that took a toll on me. I tried to work as much as I could but looking back on it I really needed the time off in the begining to figure out everything and do my research. I am glad that I was able to join support groups because it made it a little bit easier to find information. I also found a lot of women on social who were posting their journey and that really helped me a lot.
After going through so much in the beginning I have a passion to speak up and help other women. I hope that in the future that women can fully have the resources they need available to them to navigate this very difficult journey. We deal with so much as we go through treatment. I really think that breast cancer patients need more assistance than is actually given to us. It is pyhsically draining to go through treatment and takes a toll on your mental as well. Meanwhile you are supposed to be reducing the amount of stress but you are not really allowed to and that is where society fails us. I want to fight for women who are going through this so that they can get more financial support, be able to take time off whenever needed, be provided with healthy alternatives and be given the opportunity to focus on their mental health. We also need insurance companies to do what is right, doctors that we can trust and those that advocate for us when we can't do it for our selves.
Working with Susan G. Komen Foundation
The second reason why I spoke up was that I ironically was working on a breast cancer project for The Susan G. Komen Foundation. I think that God had put me on this account for a reason because it was almost like it was a divine connection that I was learning so much about how this disease affects Black women. The project was surrounding the work that they were doing to aid in addressing health equity in the top 10 cities that have the highest disparities. I was doing a job that was so important and it was something that had helped save my life. While working on the account I was kind of forced to research breast cancer organizations and resources. So when I was diagnosed I wanted to learn more about how this affected women of color and what I could personally do to help others. I ended up partnering with Komen, and they were able to follow my journey as I went through chemotherapy.
It was a tough time but I was glad that I would be able to show people, especially Black women who are often misrepresented what it was like to go through this and win. I felt like if more women are aware they could stay on top of checking themselves and go and get help sooner than later. While working on this project I learned that Black women are more likely to be diagnosed at later stages with more aggressive types of breast cancer so it was even more important for me to speak up and do it quickly. The project that I have been working on is the Stand for H.E.R. (Health Equity Revolution).
Komen launched a new initiative called Stand for H.E.R. – a Health Equity Revolution, a bold new effort to decrease the gap in breast cancer mortality between Black and white women, beginning in the 10 U.S. metropolitan areas where the gaps are the greatest. In conjunction with the launch of the new initiative, Komen unveiled a series of new reports outlining in alarming detail the underlying causes of inequities Black women face across the breast cancer care continuum in each of these 10 metro areas.
For more information visit: Click Here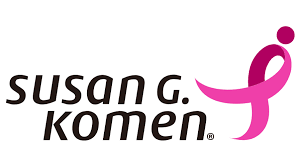 Tigerlily Foundation Angel Advocate
Advocating for young women is so important in the breast cancer community because most of the time we think that we can't get diagnosed so young. The system is not even set up for young women who are diagnosed. It is so sad that you can't get a mammogram covered by your insurance under the age of 40. Black women are diagnosed at a younger age with more aggressive types of breast cancer. I decided to become a Tigerlily Foundation Angel Advocate because I wanted to become more educated about breast cancer treatment and to find out more about what actions can be taken to truly help the community.
The Tigerlily Foundation is committed to mobilizing a community of young women, caregivers, and loved ones to transform lives and recognize that we must Advocate Now to Grow, Empower & Lead through the ANGEL Advocacy Program. The ANGEL Advocacy Program has two foundational initiatives to mobilize this community:
The ANGEL Advocacy Program provides comprehensive training for women of color between the ages of 21 and 50, who have been impacted by breast cancer, either by being diagnosed themselves or who have had a loved one touched by the disease.
For more information visit: Click Here